To download a file in Zimbra, either select the file or click the download button.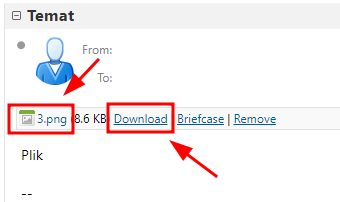 Depending on the web browser you are using, the process may vary. Typically, the browser will prompt you to choose a download location, but the default behavior in Windows browsers is to save files to the "Downloads" folder. If you want to change this setting, follow these steps:
1. Open your web browser and go to the browser settings.
2. Look for the "Downloads" or "General" section in the settings.
3. In the download settings, you can choose a different location for downloaded files or configure the browser to prompt you for a download location each time.

By adjusting the download settings in your web browser, you can control where files from Zimbra emails are saved on your computer.