Outlook has a built-in Autocomplete feature that suggests email addresses while composing a new email.
Unfortunately, Outlook doesn't have an option to directly export addresses from the Autocomplete cache or convert them into Contacts.
However, there is a free tool (for non-commercial use) available that allows you to export the Autocomplete cache to either the Contacts folder or a CSV file.
You can find the tool at http://www.nirsoft.net/utils/outlook_nk2_edit.html
There are also add-ins available for Outlook that can help you remember to add new contacts to the Contacts folder.
To export the Autocomplete cache using NK2Edit:
1. Download and open the NK2Edit tool provided by NirSoft.
2. When you open the tool, it will automatically load the Autocomplete cache and display the addresses and names you have saved.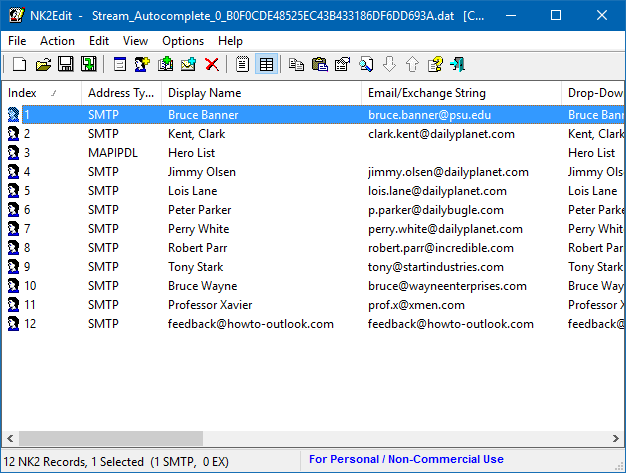 Autocomplete cache of Outlook displayed in NK2Edit. (Click on the image to enlarge.)
3. Now, you can simply select the addresses you want to store in the Outlook Contacts folder and choose:
File -> Export Records to Outlook Contacts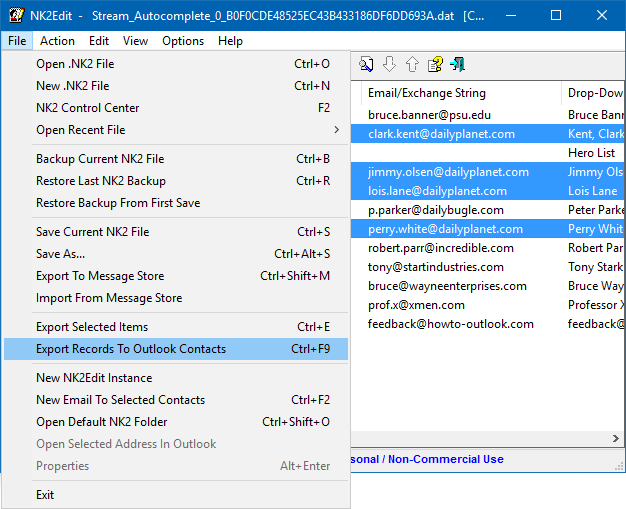 Exporting Autocomplete entries to the Contacts folder using NK2Edit. (Click on the image to enlarge.)
4. Accept the prompt to confirm that you indeed want to export the contacts to Outlook.

Note: If you are using the 64-bit version of Outlook, make sure to download the 64-bit version of NK2Edit.