Open the service for which you want to check the information. Where to find the purchased hosting?
In the left sidebar, you will find the "Overview" section.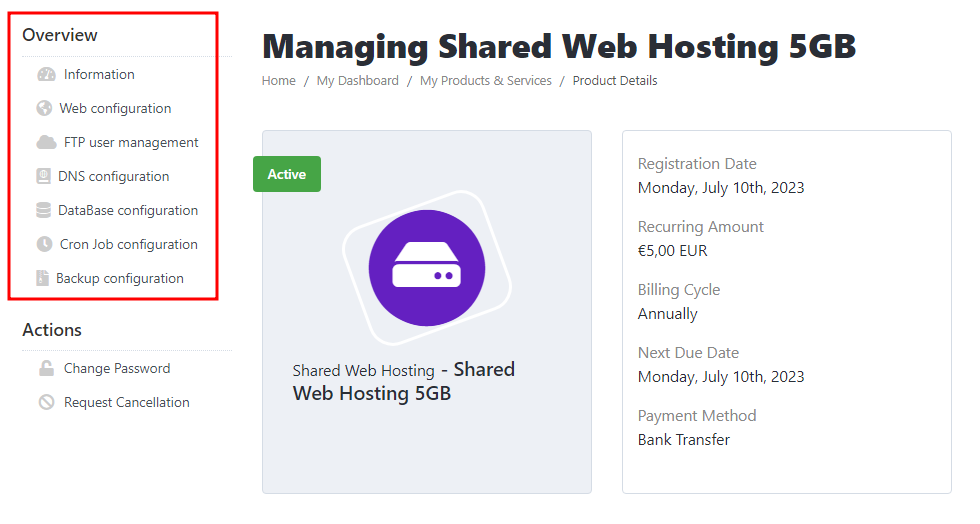 Click on "FTP User Management".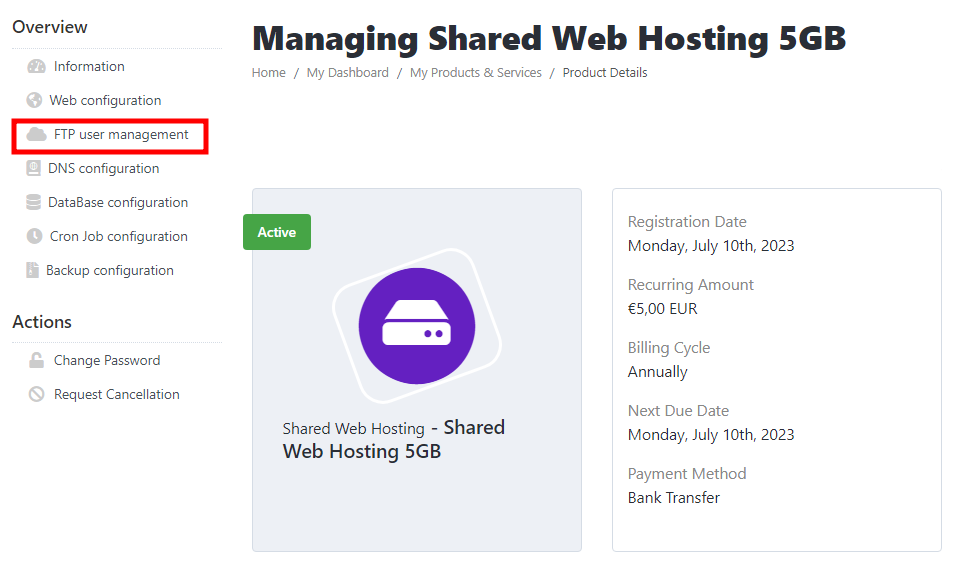 Add a new user:
Click "Add New User".

Choose the domain to which you want to add the user.

Enter the user data (username and password) and click "Add New User".

Edit a user:
If you forget the password for a user, you can change it.
Click "Edit".

Enter or generate a new password.

Click "Change User Data".

Once the password is changed, a message will be displayed.

Delete a user:
To remove a user from a domain, select the user and click "Delete".

File Manager:
For easy access to the file content on your hosting, you can use the File Manager accessible through a web browser.
Click "File Manager" to open a new window with the files on your hosting.