After logging in to the admin panel, follow these steps:
Select "WEB".

Then select your domain, when the mouse cursor hovers over the entry, additional buttons will appear. Select "Edit".

On the next page, find and select "Advanced Options"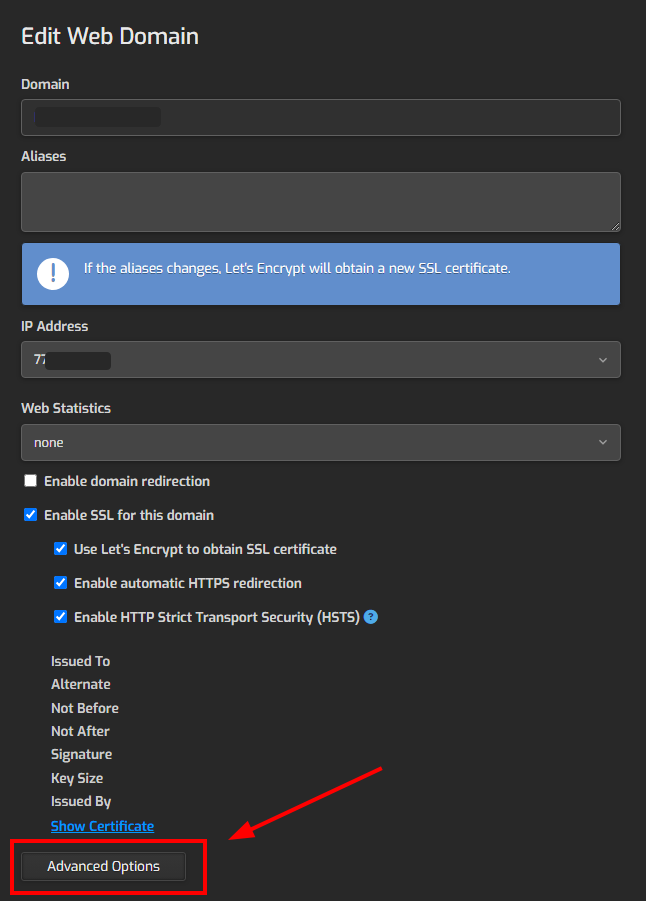 Find and select "Backend Template" and change php version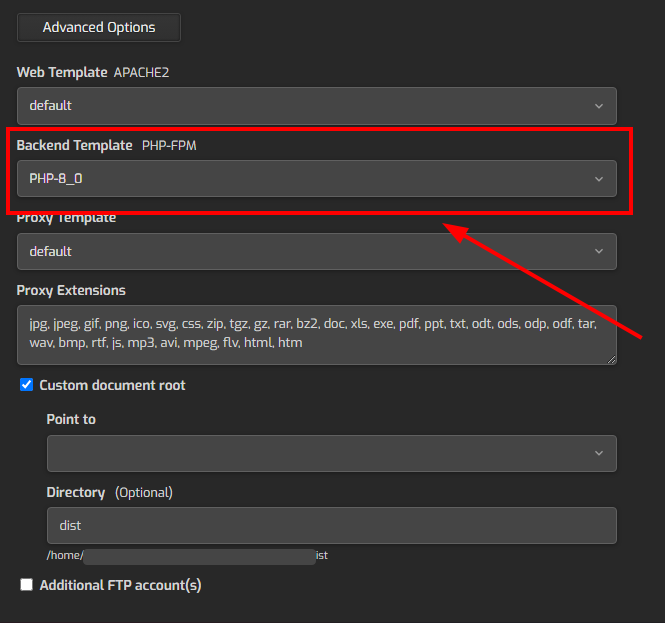 Save Changes.